Lewisville ISD, A Special Olympics Texas Team

Jim Domer, Head of Delegation 972-571-8092

  Let me win.  But if I cannot win, let me be brave in the attempt.       -Athlete's Oath

Volunteer Oath

I promise to give of the time in my life so that Special Olympics athletes can have the time of their lives.

I promise to support Special Olympics not just as an expression of charity, but as a form of respect for my fellow human beings.

I promise to spread the word of volunteerism because, in giving, I receive so much more in return.

Lewisville ISD, a  Special Olympics Texas Team and the Lewisville Independent School District provide year round sports training for our athletes in Lewisville, Highland Village, Copper Canyon, Double Oak, The Colony, and Flower Mound since 1983.  Call Coach Domer and join the fun! 

 There is an event and/or team for every skill level

Big thank you to the Young Men's Service League from LISD High Schools - Boys and their Moms in service to others. They helped us at our Basketball Tournament, our banquet, and most recently, 29 of them served as timers and runners for our 7th Annual Pat Shovlin Memorial Swim Meet this July. It was our fastest, smoothest event yet, and most of the credit is due to their help!

And Big Thanks, also, to the Hebron Athletic Training Student Association, who assisted our swimmers and basketball players with minor injuries at our two big events this year! Huge Thanks to these great LISD students.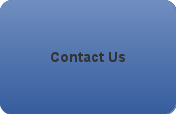 Renae Carswell, SOTX Volunteer Of The Year!

And our perennial Player, Jim Domer, Unified Partner Of The Year!!